SASSO has had the pleasure of working with Drew Brees since 2016 shortly after he became a co-owner of Walk-On's. After exceeding his expectations and producing national-caliber work for Walk-On's, SASSO became Drew's go-to agency for work with many of his brands and business interests. Since that time, we've worked with Drew on projects across a variety of industries. He is truly as stellar to work with in person as he is on the field. He passionately backs the brands that he represents and approaches them with genuine authenticity.
Fit For A King
When Smoothie King decided to focus on cleaner blending, it became a perfect fit for Drew Brees and the quality he demands for himself and his family. We teamed up with Smoothie King and partnering agencies to give Drew the perfect platform to share the importance of a healthy and active lifestyle. To #RuleTheDay, it starts with nutrition, and through purposeful collaboration we showed how Smoothie King is a key piece of that.
A Passion To Spread The Game
Drew's love for flag football is so strong that he started his own league, Football 'N' America (FNA). Growing up, he did not play tackle football until the 9th grade and credits this in helping him become the player he is today. Now, he is growing this passion across the country with youth co-ed leagues popping up everywhere. Through curated content and instructional videos, FNA gives its players and coaches the ability to learn the game the right way and have fun doing it! The leagues provide a safe, positive, competitive, and family-friendly environment to those looking for an alternative to tackle football.
A Concept For Family Fun
Drew values nothing more than the quality time he gets to spend with his family. When he finds a brand that matches that same mindset, he recognizes how magical that can be. Drew saw this with Surge Adventure Park and is now growing them into a major national player in the family entertainment space. He brought SASSO on to help with this growth plan. We developed a branded video content series with a full year's worth of content. This allowed for an arsenal of Drew-specialized content to promote and engage potential and current visitors through social media, digital marketing, and email marketing.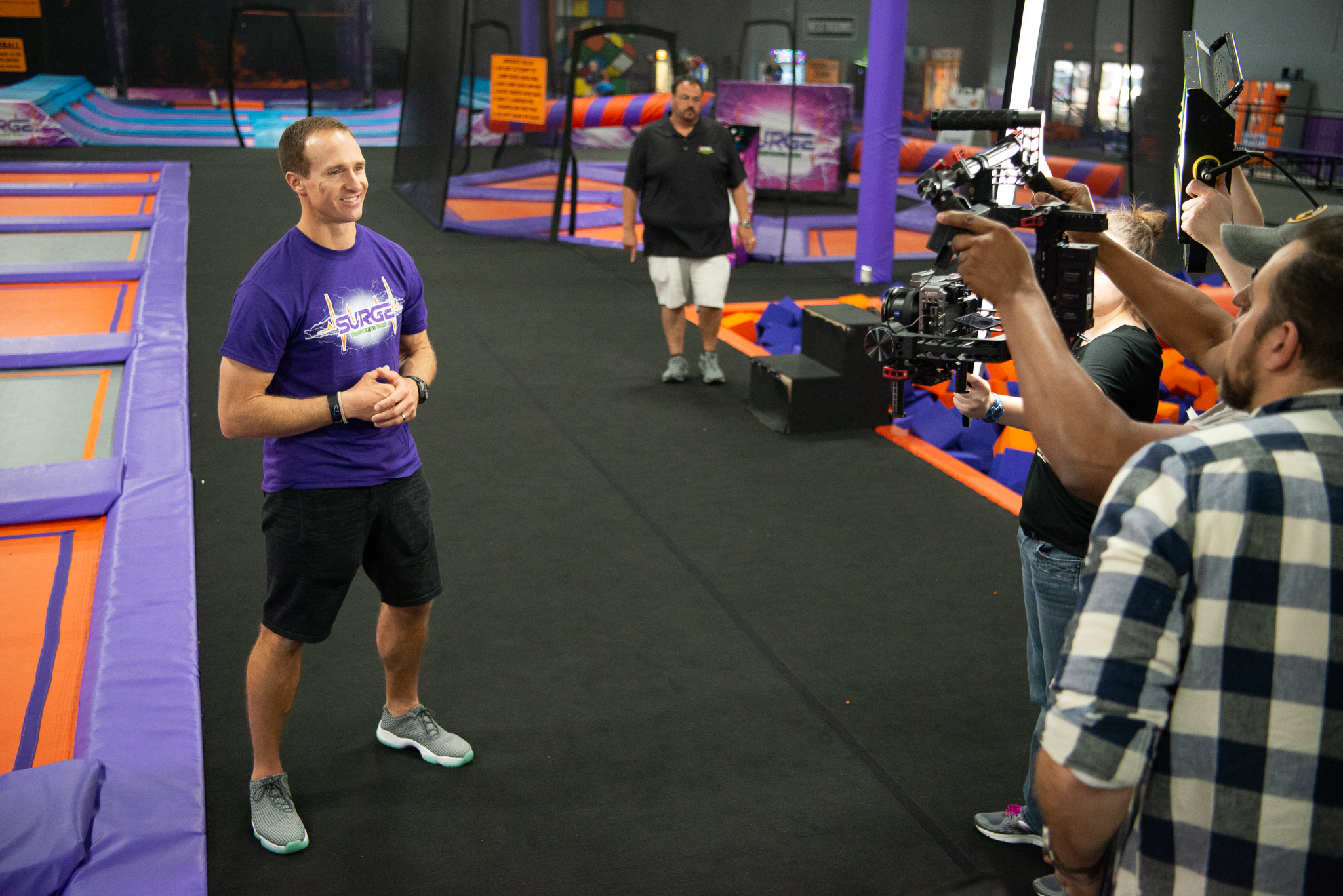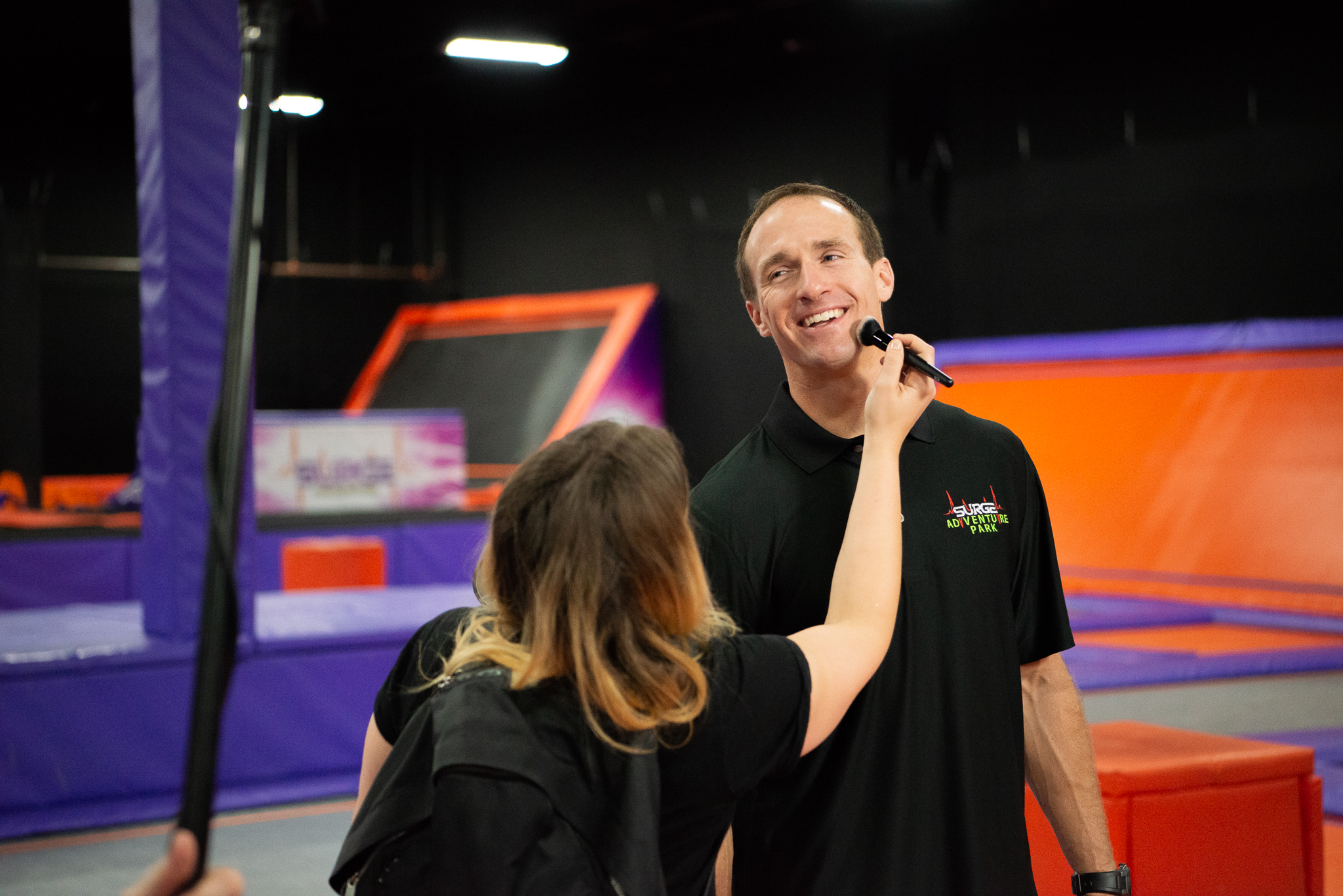 Passing On The Good
Drew is one of the most philanthropic athletes and celebrities in the world. He continuously utilizes his status and influence to help people from all walks of life. To date, The Brees Dream Foundation has given over $33 million dollars to charitable causes globally. SASSO has worked on multiple projects with Drew for his foundation, helping to fulfill its mission of providing a better quality of life, care, education, and opportunities to needy families and children.
Positioned For National Growth
When Drew Brees walked into Walk-On's for the first time, he said, "If I were to ever open a restaurant, it would be just like this." That moment led Drew to become a proud co-owner and part of the Walk-On's family. Having Drew on the team allowed for additional creative possibilities that were a perfect fit for the restaurant brand. The end results were memorable marketing and advertising campaigns which helped propel Walk-On's to national recognition while enhancing Drew's naturally likable personality.